OpenStack dashboard and billing system
Driving cloud providers to success.
The modern software and exceptional support to launch your cloud platform. We have 7+ years of experience running public clouds based on OpenStack, and we're sharing all that insight with you.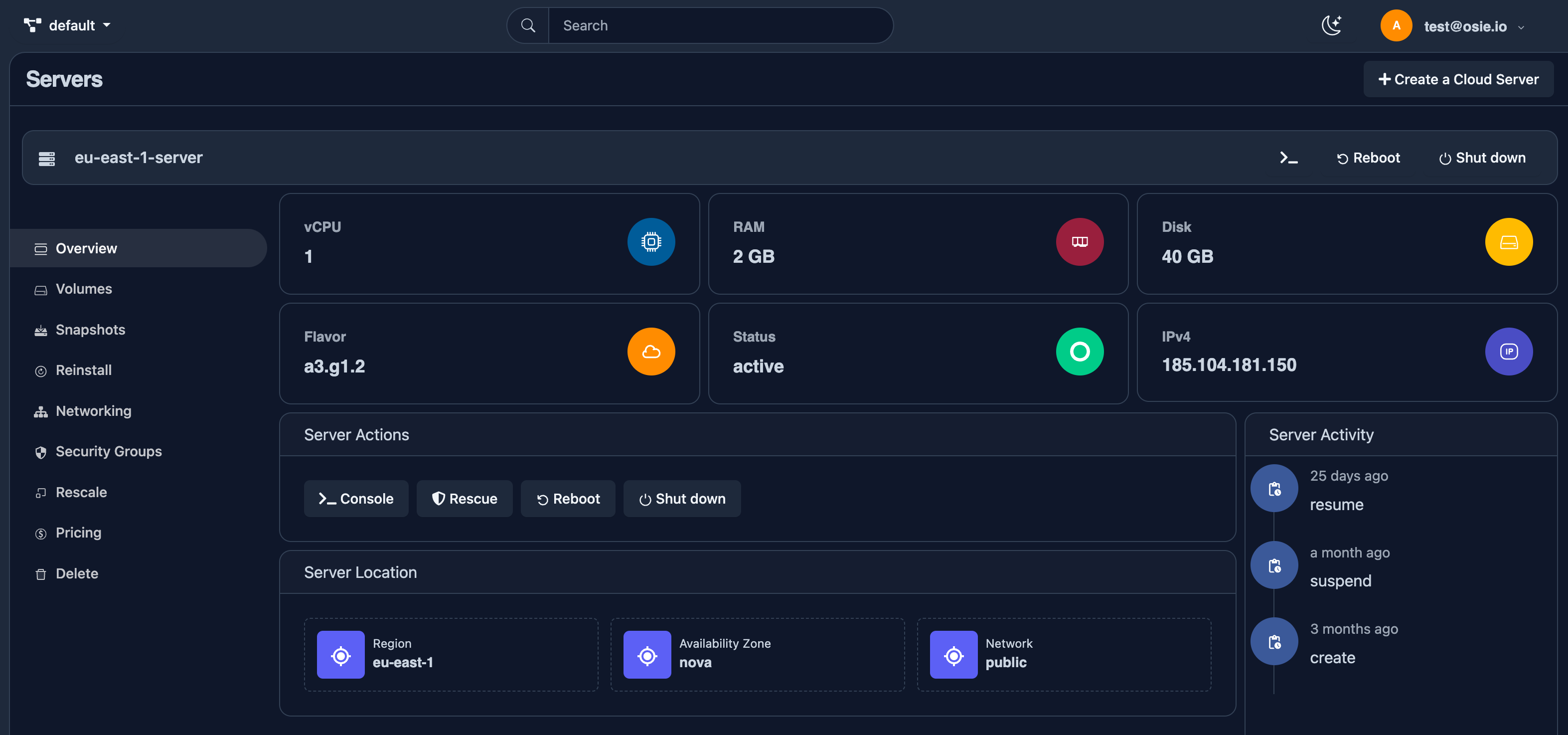 Osie is the ultimate OpenStack control panel
No more legacy client portals
Forget about the existing tools that look outdated. Bring something new to your customers.
Beautiful user experience
Over the past years, we've gathered feedback from users to ensure Osie not only meets but exceeds the latest industry expectations. Osie delivers a truly stunning and seamless experience that will delight your customers.
A billing system for the cloud
No more rigid price plans. Have the flexibility of the cloud billing. Osie adds the pay-as-you-grow model as a standard feature, granting your customers massive flexibility and financial control.
Built by cloud industry experts
Benefit from Osie's deep industry expertise. With our parent company being a Cloud provider, Osie's construction is rooted in our extensive experience within the cloud industry.
FAST
Provide a stunning experience to your customers. Osie makes every page to load instantaneously by leveraging a modern tech-stack.
OpenStack has never been so
smooth
Client interface
Experience the fusion of functionality and style with our revamped client dashboard for OpenStack.
Seize the opportunity to elevate your customer service to the standards of leading providers. With our modern dashboard, effortlessly manage your cloud infrastructure and delight your customers.
Dynamic and swift design. Pages load in the blink of an eye.

Powerful search engine. A universal search spanning your entire cloud.

Instant data refresh, social media sign-in, and a plethora of other features.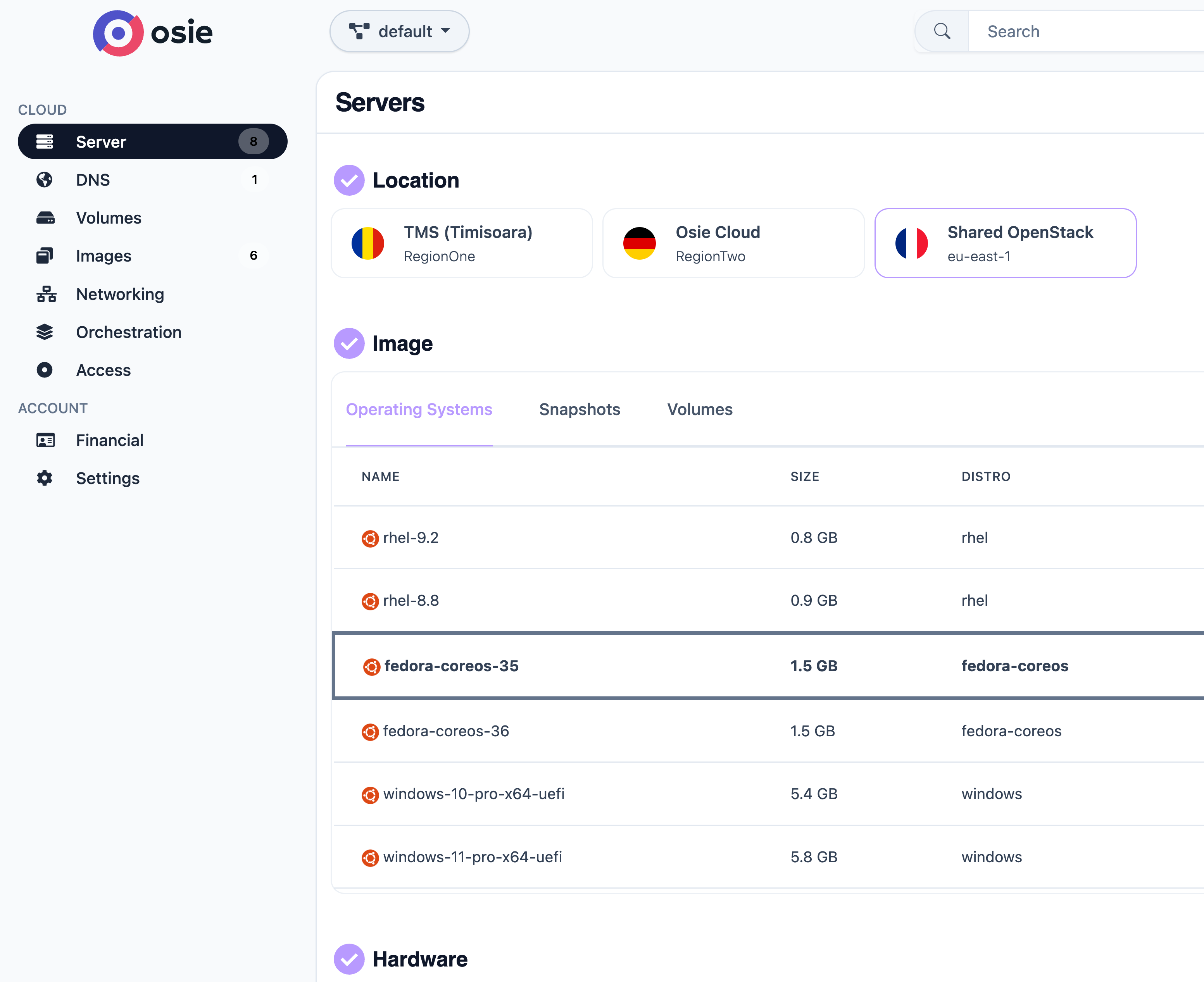 Admin dashboard
A user-friendly backoffice portal for effortless cloud business management.
Gain insights into your platform's vital data. Enjoy seamless customer management, easy integration of preferred external systems, and remain at the helm of your business.
Incorporate limitless OpenStack integrations with just a few clicks.

Search with ease. Explore all the data that piques your interest.

SSO. Empower your staff with seamless login using their work accounts.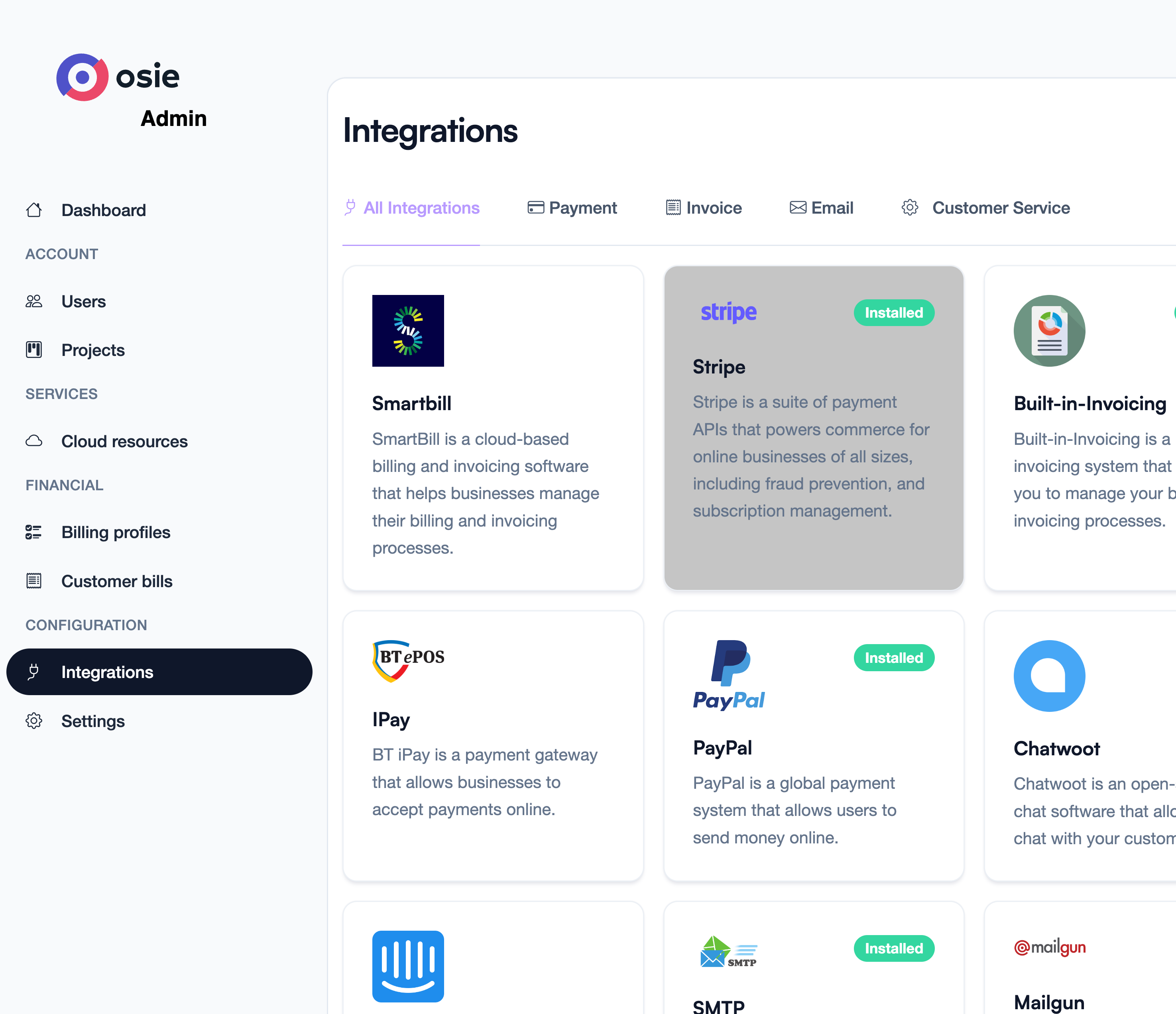 Installation
Easy deployment on Kubernetes
Embrace the leading deployment choice: Kubernetes. Simplify the installation of Osie on Kubernetes with our comprehensive all-in-one helm chart, requiring just a few straightforward commands.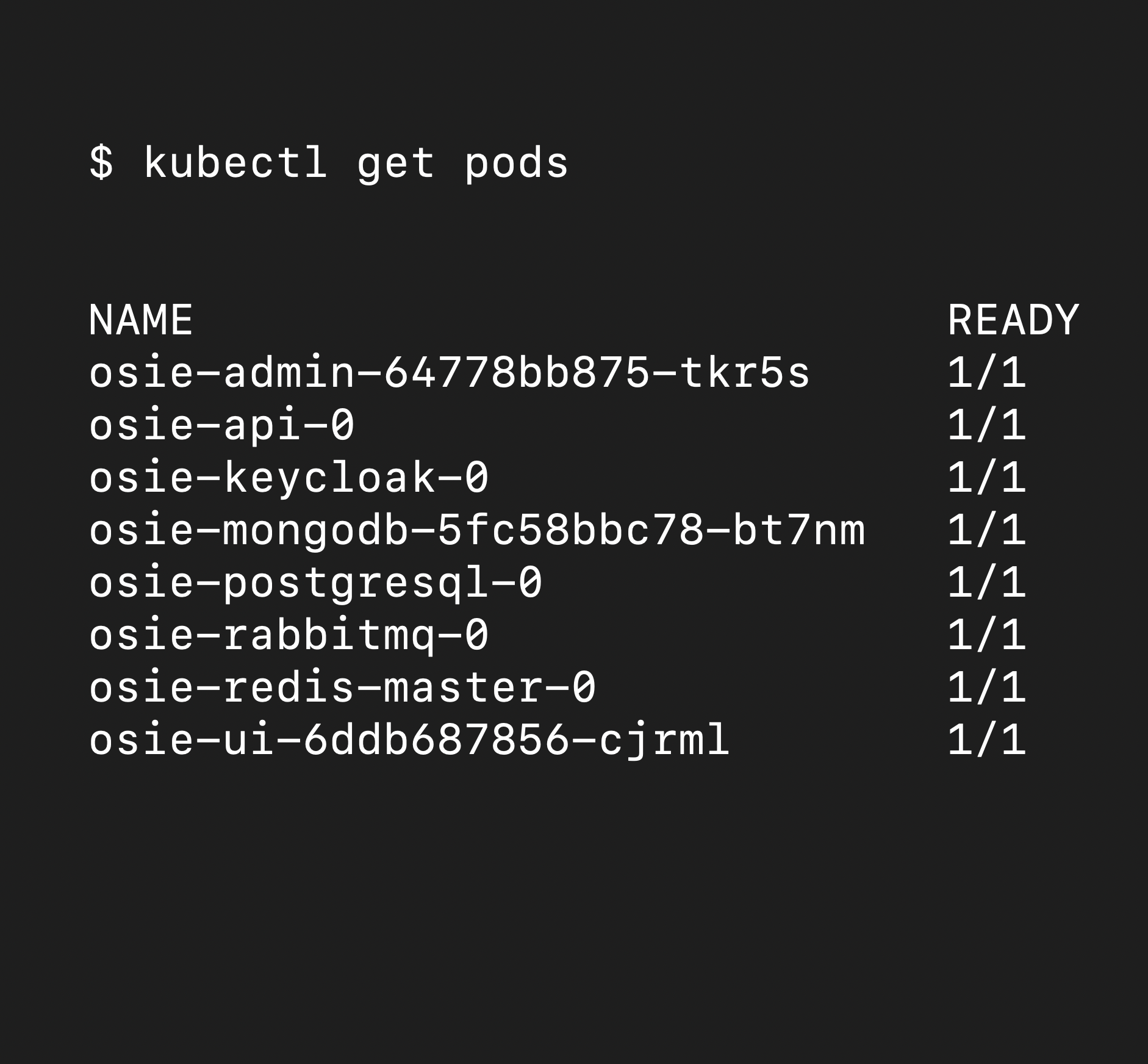 Frequently asked questions
Answers to common inquiries about Osie.
Is there a free version?
Indeed, you can install Osie without needing a license. However, please note that without a paid license, there are limitations in place. Specifically, you will be restricted to a maximum of 40 active customers or 80 active virtual machines.
Can I customise the design?
Yes, definitely! You can add your company's logo and even customize the look and feel according to your design guidelines by overwriting the custom style with your custom CSS code.
Which payment gateways are supported?
Currently, Stripe and Paypal are the supported payment gateways. However, we have plans to broaden our payment gateway options and expand worldwide coverage by adding several more integrations. Stay tuned for upcoming updates!
Can I have multiple Keystone deployments?
Yes, definitely! Osie is built with multi-cloud in mind. You can add as many OpenStack deployments as you need. Osie can connect to all your Keystone instances in parallel.
Do I have to install Osie on my infrastructure?
You need to install Osie on your own server. It can be a simple virtual machine with Ubuntu + MicroK8S. We provide a simple installation tutorial on top of Kubernetes in the documentation.
What level of customer support is provided?
Paid licenses benefit of our premium support, including priority assistance and dedicated support channels. Additionally, our team can also provide installation support for a one-time fee, to ensure a smooth setup process for your Osie deployment.